Rastin's Wilson St. Medical Pharmacy
KEEPING ANCASTER HEALTHY SINCE 1996
 WE'RE PROVIDING COVID-19 VACCINES BY APPOINTMENT CLICK                         THE LINK BELOW TO  REGISTER FOR YOUR'S TODAY                                                                                                                                               http://www.book.pharmachoice.com/covidshot/905-648-6343
Diabetic Education & Smoking Cessation Counselling
Conveniently located on Wilson Street our staff pharmacist Ashia is a Certified  Diabetic Educator as well as a trained smoking cessations counsellor. For more information about our services, please get in touch with us today.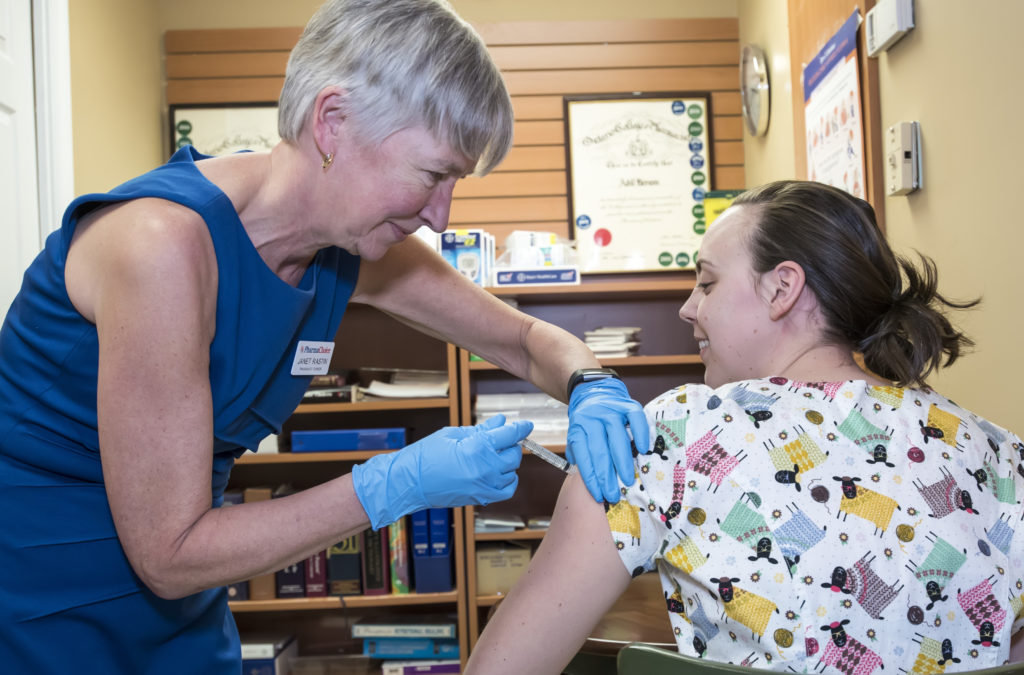 Let's Prepare! Flu Shots are Coming!
Rastin's Pharmacy will be doing flu shots this year by appointment. If you would like to get your flu shot at Rastin's, please contact us to have your name added to our list. Once the flu shots arrive you will be contacted to schedule your appointment. In order to provide a safer environment for all involved we will be providing these shots in a basement room in the building this year. Contact our staff by phone 905-648-6343 or email rastinspharmacy@gmail.com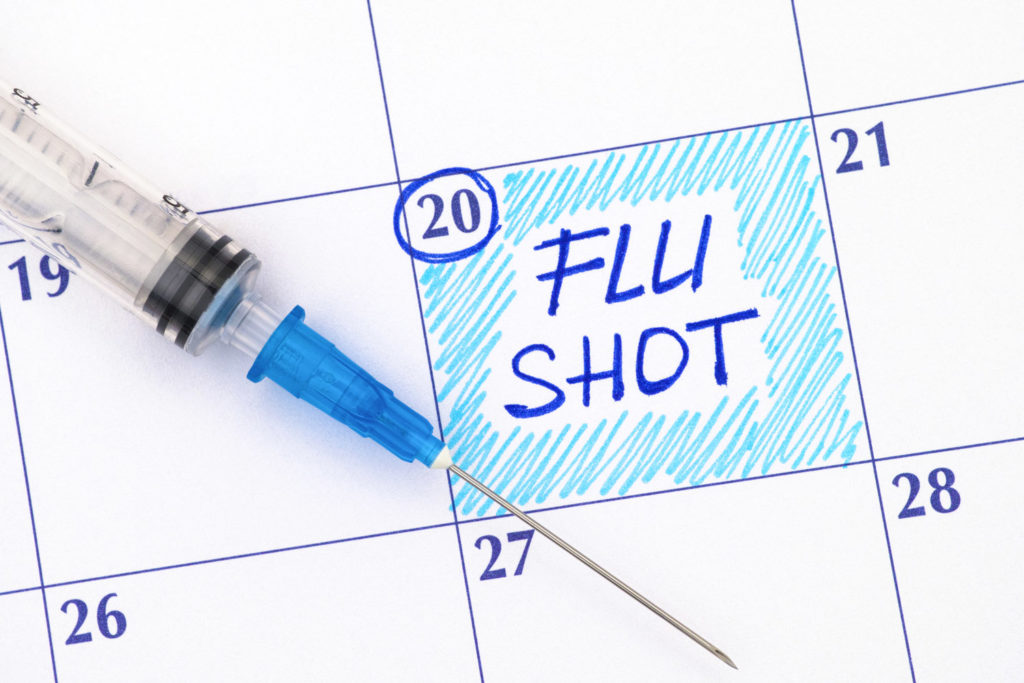 View our flyer and stay up-to-date with our latest sales and promotions.
We carry a range of products prepare you for important upcoming seasonal and holiday events.
The health and wellness of both you and your loved ones should always be of utmost importance. At Rastin's Pharmacy, we always hold your needs above our own. That's why we stock our shelves with some of the highest-quality products available to the healthcare industry. That's why our pharmacy is fully-equipped with innovative and advanced technology. Our specialists always greet our customers with a smile and treat them with respect and equality. Because to us, the health, wellness, and happiness of our customers is always top priority. The warm and welcoming atmosphere within Rastin's Pharmacy let's our customers know that they can feel comfortable and confident in allowing us to meet their medical and healthcare needs.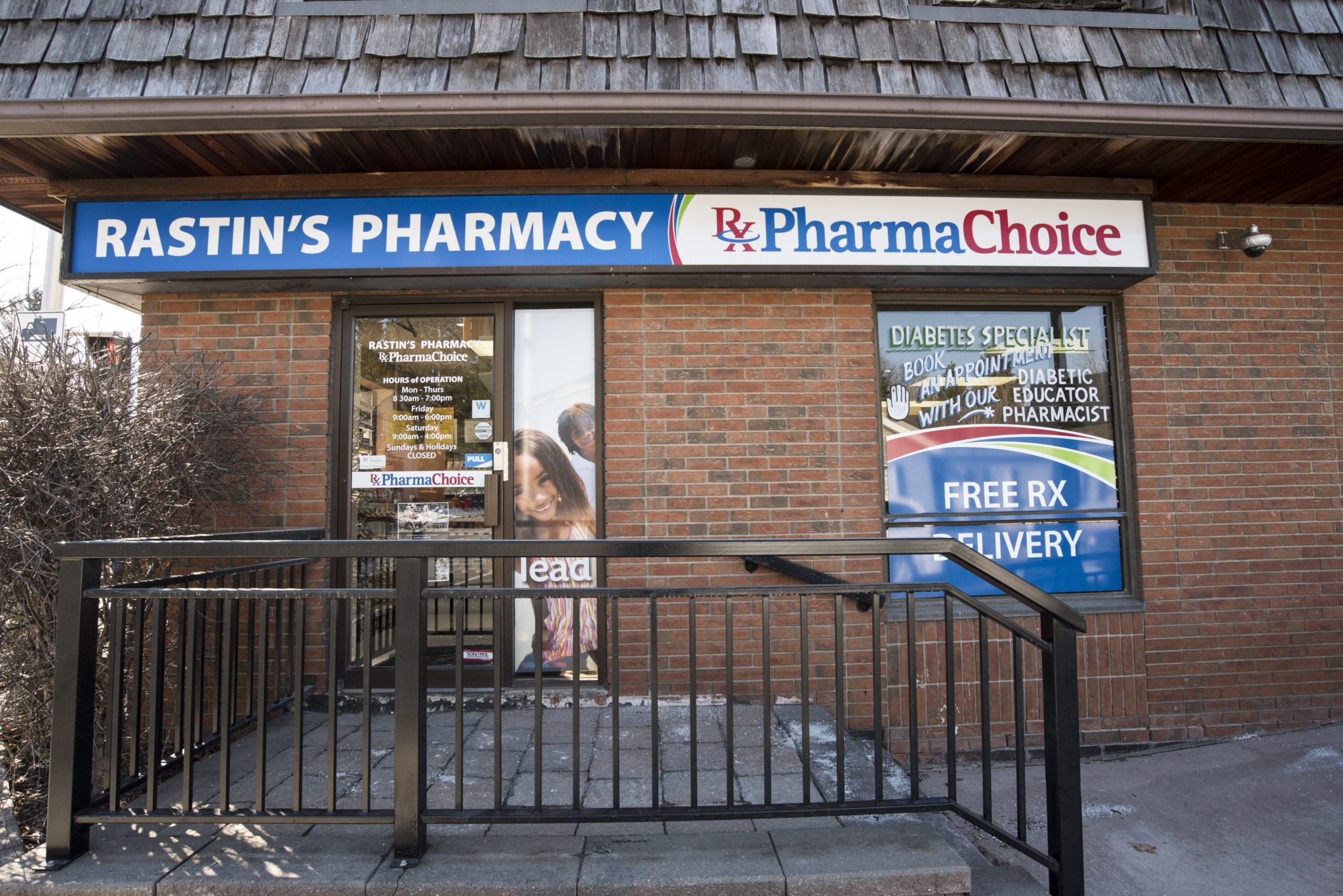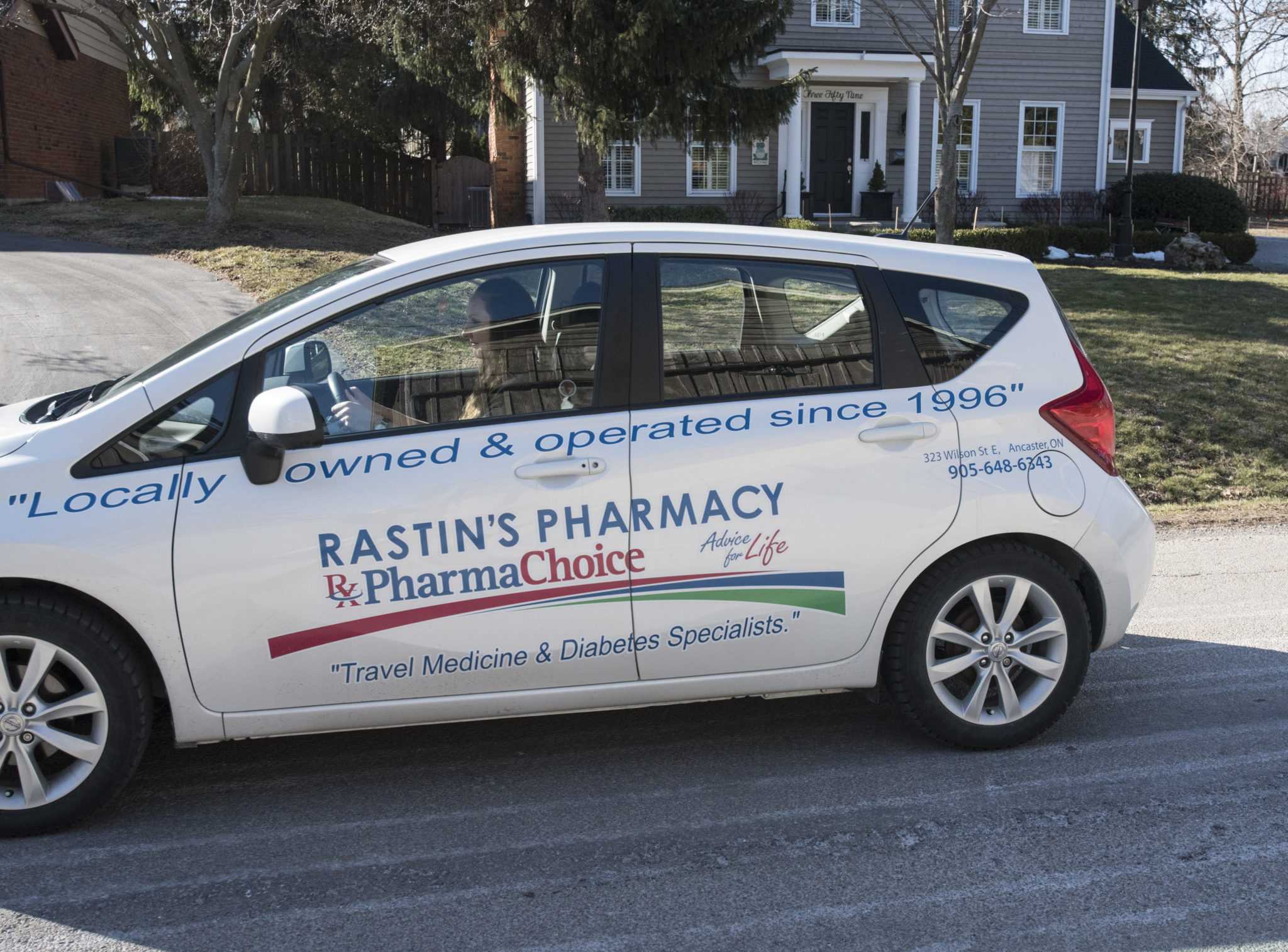 Rastin's Pharmacy provides an array of comprehensive pharmacy services to meet the needs of our community. Call, email or visit us today to receive expert assistance regarding: medical questions or concerns, medication packaging, medication reviews (in store and at home), medication synchronization, prescription home delivery, flu shots and other injection services.
Meet The Rastin's Wilson St. Pharmacy Pharmacy Team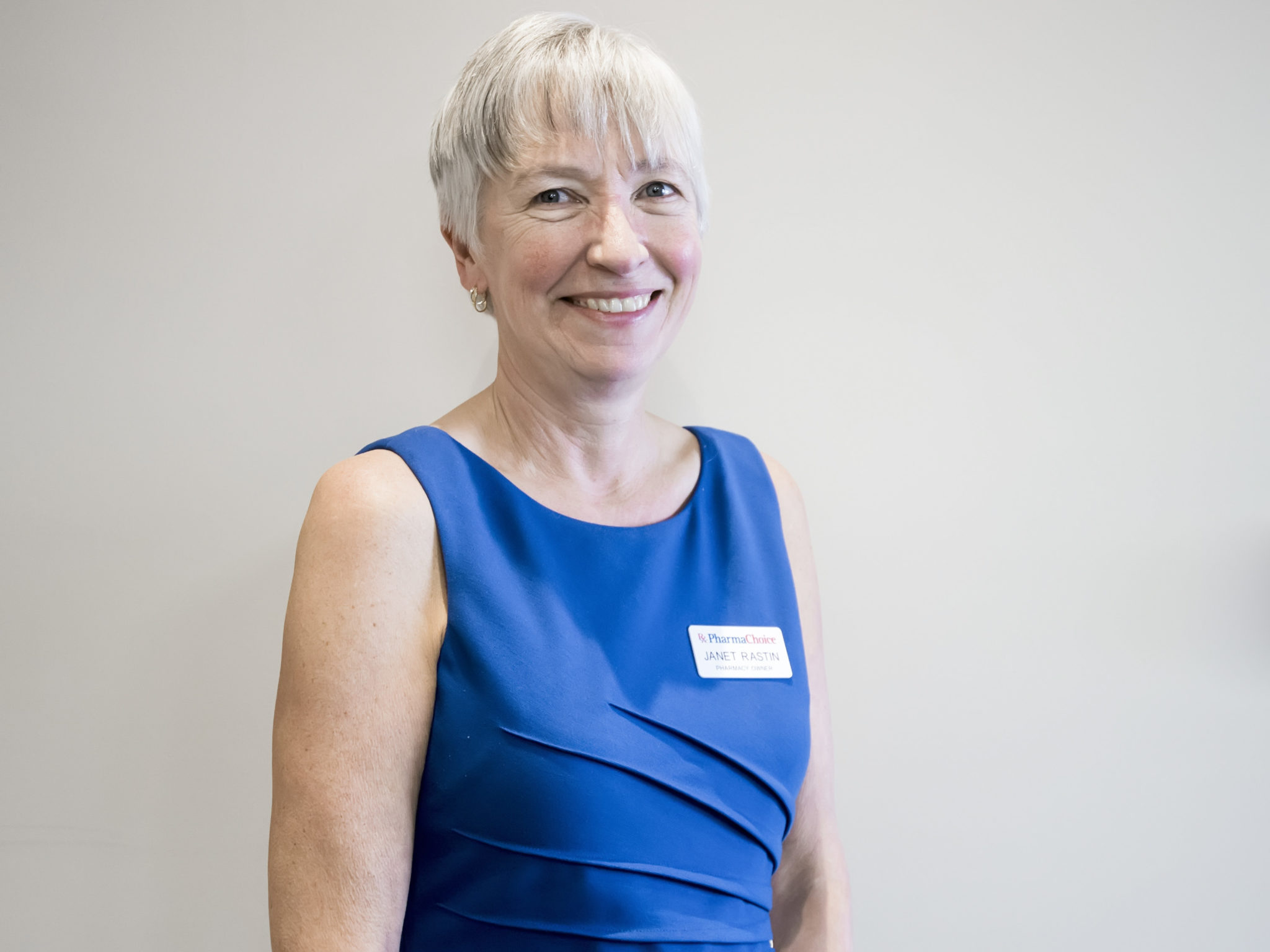 Janet Rastin
Owner / Pharmacist
Janet has lived in Ancaster since 1987 purchasing Rastin's pharmacy in 1996. Upon graduating from pharmacy Janet completed a one year hospital residency and worked in the hospital environment for several years before moving to Ancaster. Janet was the first pharmacist in Canada to receive her certificate in travel medicine from the International Society of Travel Medicine. Janet is immunization certified. She is dedicated to customer care and enjoys the personal attention her staff can provide as an independent pharmacy in a small town. Janet and her family are active in the community and support several community events.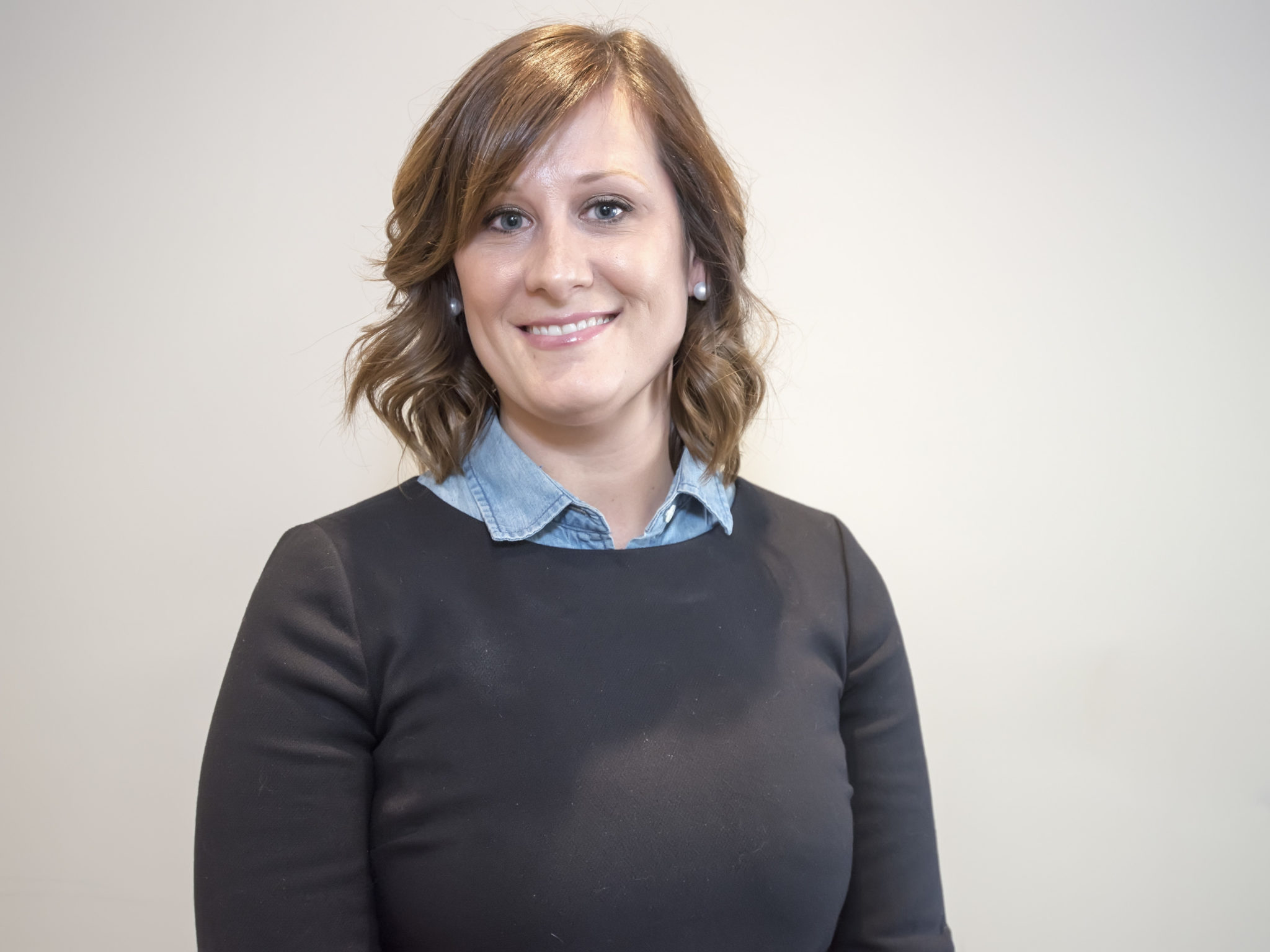 Ashia Trachmann
Pharmacist
Ashia is an Ancaster resident who is a graduate of the Leslie Dan Faculty of Pharmacy at University of Toronto. Over the course of her career she has had the privilege of working in numerous environments, including working for Thames Valley Family Health Team in London, Ontario, affiliated with the Schulich School of Medicine, University of Western Ontario. Her involvement included formal and informal medical resident teaching, drug information and interdisciplinary collaboration for patient care. She has a certificate from the University of Waterloo for Management of Oral Anticoagulation, is injection trained and smoking cessation certified. Furthermore, she is a Certified Diabetes Educator and is passionate about sharing her knowledge to improve the day to day lives and outcomes of patients living with diabetes. When not at work you can find her on the sandy shores of Grand Bend with her family, cuddling her 2 cats or enjoying Buffalo Bills football.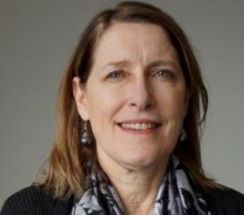 Joscelyn Gagnon
Pharmacist
Joscelyn is an Ancaster resident who has worked in variety of pharmacy settings (retail, hospital, and long term care). Her preferred spot is a small retail pharmacy, like Rastin's, where she can get to know the patients personally, be able to tailor treatments to their needs and has the time to research and respond to questions. Joscelyn is immunization certified and has training in smoking cessation, asthma, weight management and some areas of diabetes. Joscelyn grew up in south west Ontario & has returned to the area after spending several years in northern Ontario. When not at work, her family, dog and choir occupy her time.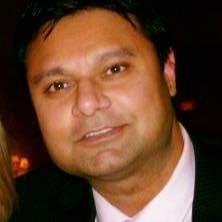 Riyaz Govani
Pharmacist
Riyaz has worked in community pharmacy since graduating from Wayne State University in 1993. From 1998 – 2006 he was the Associate owner of the Ancaster Shoppers Drug Mart. Riyaz's qualifications include, injection certified, weight loss counselling, anxiety, ADHD, OCD counseling and smoking cessation.
Visit the Pharmacy in Rastin's Wilson St. Pharmacy
We look forward to welcoming you to our store. Please reference the map below for directions to the pharmacy.